Eastside Harmony Chorus creates a newsletter periodically to keep our friends, supporters and followers up-to-date with the activities and events of the chorus. It is delivered via our
friends
email mailing list.
Anyone can subscribe to this mailing list to receive our newsletters as they are released.
To subscribe (or unsubscribe), enter your email address in the box to the right...
Below is a list of all past issues...
---
Wed, 2 Dec 2020
Printable version
Hello Eastside Family and Friends

Mark your calendars we have two exciting events coming up and we would

love for you to join us.


On December 4th please join us and the Town of Ajax Celebrate the Holiday Season.

Watch Cookies & Cocoa with Santa: An Ajax Virtual Holiday Special on

Friday December 4, 2020 at7 p.m.
online at


ajax.ca/TownEvents
,
facebook.com/myajax
, or on RogersTV Durham.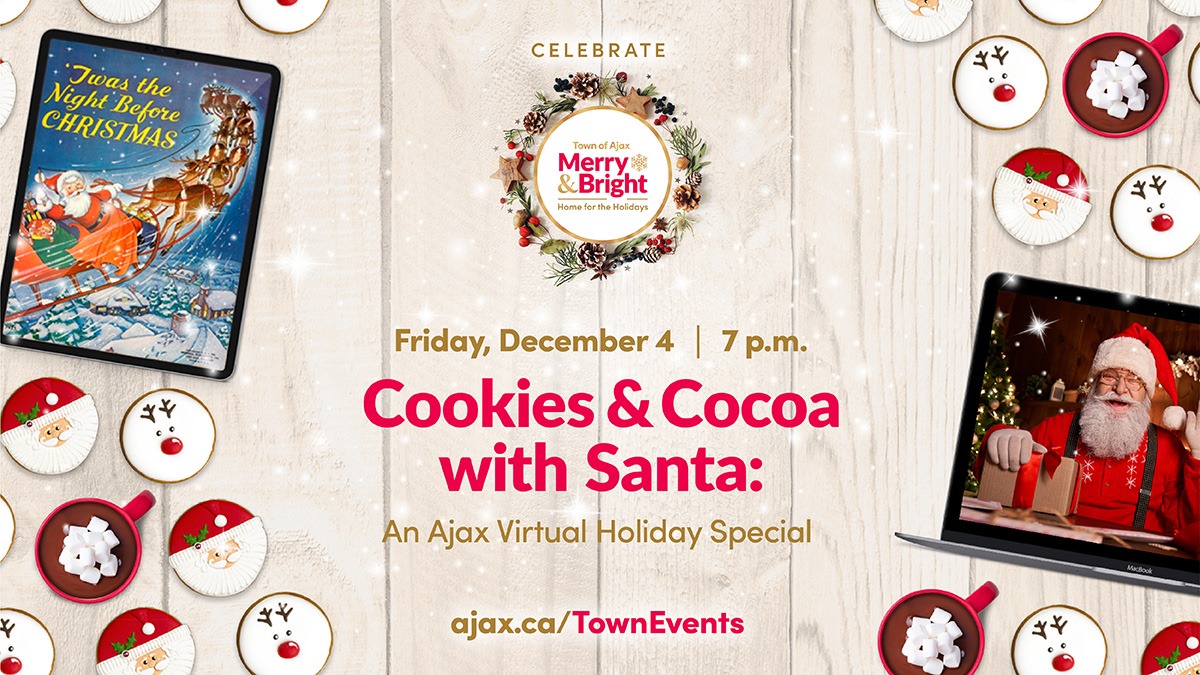 To Kick off the New Year we are hosting our very First Virtual Open House on January.14th
To Reserve your spot click the link below
Eastside Harmony Chorus - 14/01/2021 - Virtual Open House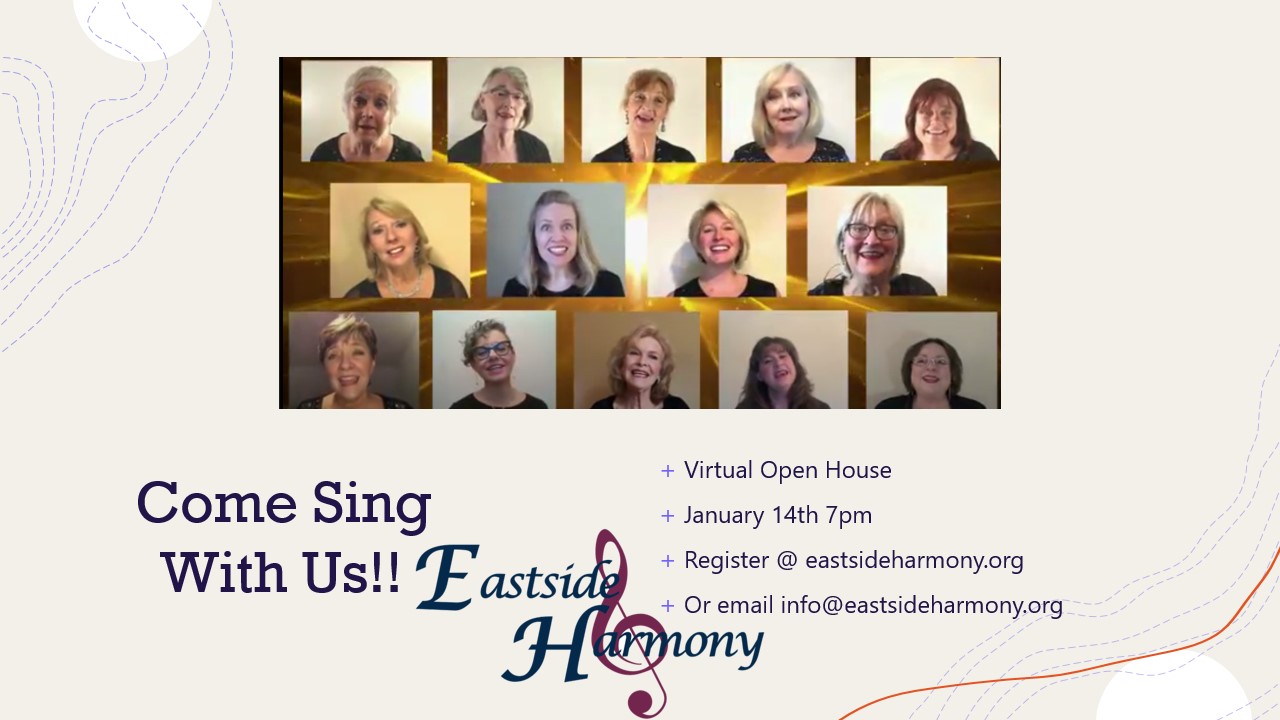 Thank you for subscribing to our mailing list. If you would no longer like to receive communications from us please click to unsubscribe Eastside Harmony Chorus - Subscribe/unsubscribe
---