Eastside Harmony Chorus creates a newsletter periodically to keep our friends, supporters and followers up-to-date with the activities and events of the chorus. It is delivered via our
friends
email mailing list.
Anyone can subscribe to this mailing list to receive our newsletters as they are released.
To subscribe (or unsubscribe), enter your email address in the box to the right...
Below is a list of all past issues...
---
Mon, 10 May 2021
Printable version
Spring has sprung and Eastside Harmony is looking forward to the nicer weather, as we're sure everyone is doing. It will be nice to get outside in warmer weather again.

We have kept very busy over the winter; we've been going strong since the new year started. We have released a few videos of songs we've been working on and would love to share them with you.

In February we released our virtual choir for the song "I Might Just Hold You a Little Too Long". The song was written and arranged just for the pandemic and is very appropriate. We hope many of our friends from Sweet Adelines and Region 16 will view our video. Please click here to view.

Our last project has been A Million Dreams from Greatest Showman. You can view the video here: https://www.youtube.com/watch?v=BahSUcq4ReU.

We continue to get together virtually every week to learn and practice our skills so we are ready to go when we can get back on the risers. Visitors are always welcome in our rehearsals. Just message us here and we'll add you to the list for the zoom link..

From Eastside Harmony
---
Wed, 2 Dec 2020
Printable version
Hello Eastside Family and Friends

Mark your calendars we have two exciting events coming up and we would

love for you to join us.


On December 4th please join us and the Town of Ajax Celebrate the Holiday Season.

Watch Cookies & Cocoa with Santa: An Ajax Virtual Holiday Special on

Friday December 4, 2020 at7 p.m.
online at


ajax.ca/TownEvents
,
facebook.com/myajax
, or on RogersTV Durham.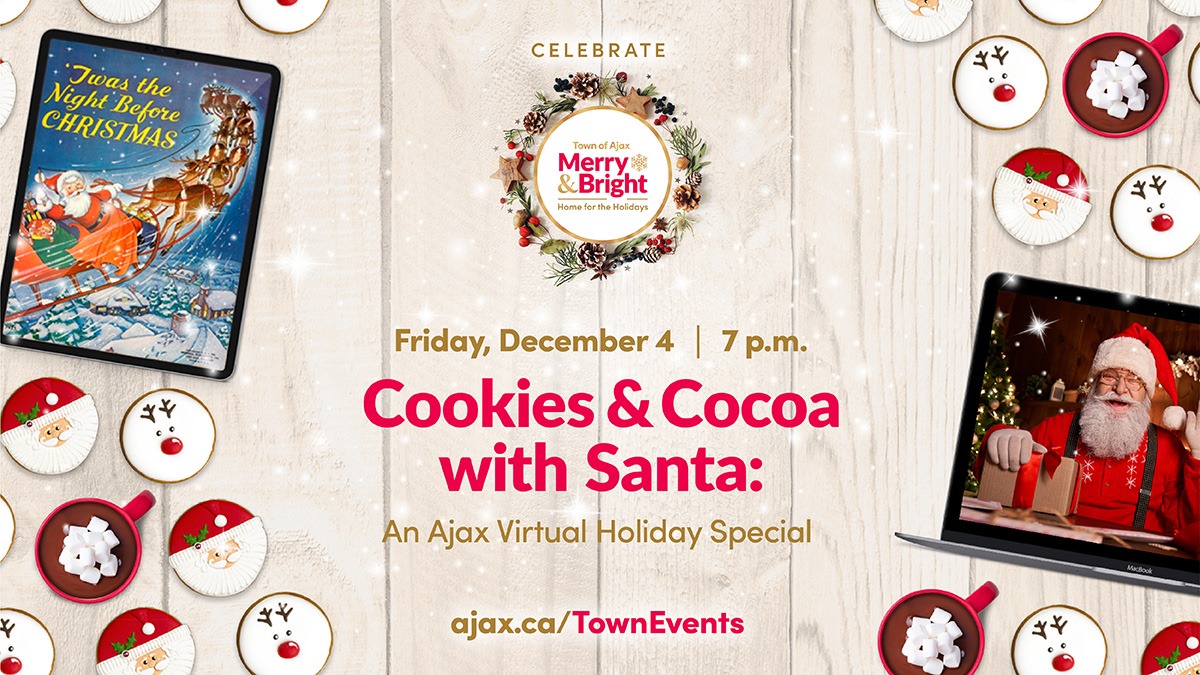 To Kick off the New Year we are hosting our very First Virtual Open House on January.14th
To Reserve your spot click the link below
Eastside Harmony Chorus - 14/01/2021 - Virtual Open House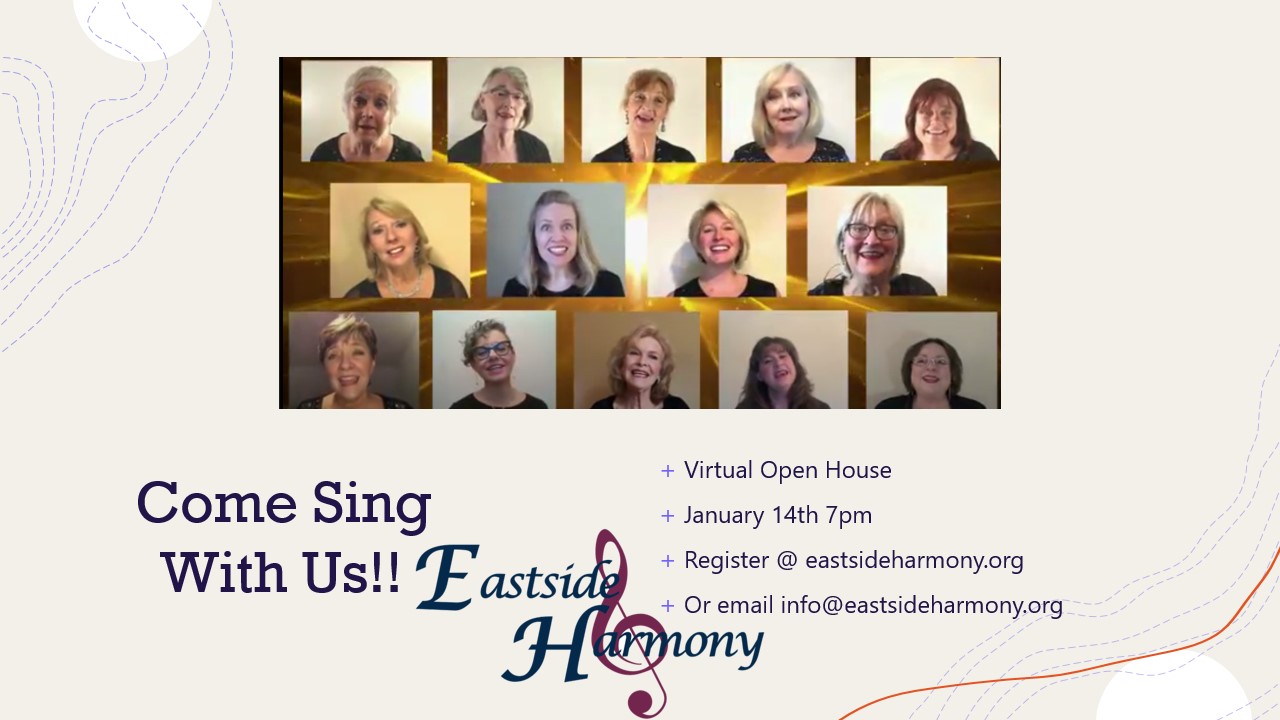 Thank you for subscribing to our mailing list. If you would no longer like to receive communications from us please click to unsubscribe Eastside Harmony Chorus - Subscribe/unsubscribe
---